Description
Battery-Powered Baby Monitor
Love made visible Care made smart

Wherever you are, you can keep your eyes on your little one with EZVIZ's first Baby Monitor. This latest innovation from EZVIZ transforms advanced camera and AI technology into a visually pleasant, user-friendly and baby-safe helper that simplifies daily parenting tasks. Enjoy immediate notifications when your baby needs you or an important moment takes place. Let EZVIZ help make it a little easier to care for your new bundle of joy at any moment, day or night.

The baby monitor designed with love, for love
We understand how new parents want the best for their babies, so we do our best to provide the best. The Baby Monitor 1 has undergone countless designs and redesigns, as well as rigid lab testing before we finalize every little detail.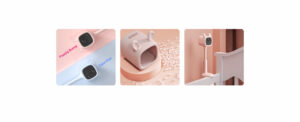 Protection is now visible, and everywhere
Detects baby activities in milliseconds to keep you in the know.
Baby Activity Detection (Powered by human-shape algorithm)
Out-of-Crib Alerts (With pre-set baby monitoring area)
No Subscription Fee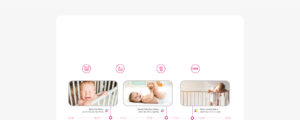 Goes anywhere near your baby, with no strings attached.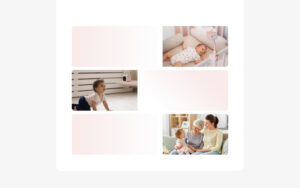 You can easily clip the camera to the crib and adjust its bracket to find the best viewing angle to cover the crib.
Near the play area
When your baby is having some fun, you can put the camera on any table, and the Baby Monitor 1 will watch over the whole large area with its wide-angle lens.
On family trips
When you need to spend some quality time in a vacation house or to stay over at the grandparents', the Baby Monitor 1 can easily go with you.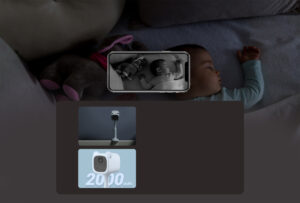 It gently guards every sweet dream
We know parents all have bedtime battles. That's why the Baby Monitor 1 was designed with great detail to protect those precious sleeping hours.
Zero visible infrared lights
The Baby Monitor 1 blends into the serene darkness, offering crystal clear night vision without upsetting baby's sleep with any red or flashing lights.
All-night battery¹
Though it's one of the smallest battery cameras in the market, the Baby Monitor 1 optimizes response time to detect your baby's activities and alert you – even while ensuring all-night operation.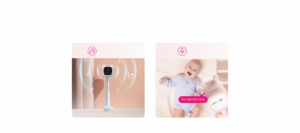 Talk and comfort in an easier way
If you can't reach the baby right away, the Baby Monitor 1 can be helpful. Upon detection of a crying sound, the monitor can auto-play soothing music to help calm them down. Also, parents can talk to their baby through the camera just as if they were by the baby's side.

See and interact via bigger screens
With the EZVIZ App, you can see every detail in Full HD 1080p quality. What's better, for parents who want to multi-task while babysitting, they can initiate the live feed simply by saying "Hey Google" or "Alexa."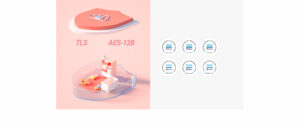 A visual baby diary made of precious moments
First words, first steps, every big smile…the Baby Monitor 1 ensures that you capture those unforgettable moments and store the memories safely³.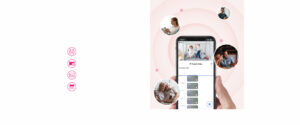 Additional useful features to relive the moments
Share within family accounts (Account verification required)
Multitask with the picture-in-picture mode
Look closely with up to 8x zoom
Video history with easy download